Last Updated: 06/21/23
Milestone (1978)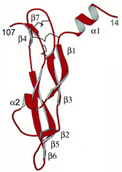 Biological Response Modifiers Program
The BRB Preclinical Repository is an NCI-sponsored facility that stores bulk cytokines, monoclonal antibodies, and cytokine standards under carefully controlled conditions. The repository provides a constant and uniform supply of high-quality reagents to nonprofit institutions and qualified commercial establishments at no charge. This facility obtains new materials by donation or at reduced cost by negotiating with companies and investors. To date, the BRB Preclinical Repository has distributed more than 40,000 samples, and the estimated value of materials shipped to investigators is about $100,000 per year.
In 1978, the science of biological response modifiers (BRMs) had advanced enough to necessitate planning for a BRM program at NCI.2 The Biological Response Modifiers Program (BRMP) was merged with DTP in 1995, and biologic projects are now coordinated by the Biological Resources Branch (BRB). The BRB Oversight Committee (BRB-OC), a group of extramural experts, was formed in 1998 to prioritize projects submitted to BRB by DDG, RAID, and intramural programs.
BRB supports preclinical and early clinical studies of BRMs through grants and contracts. Its portfolio includes about 150 funded grants focused on such biological and immunological concepts as cytokines, vaccines, gene therapy, bone marrow transplantation, and antisense and siRNA therapy. BRB also has an extensive Small Business grant program.
In addition to managing grants and contracts, BRB oversees a government-owned, contractor-operated facility that produces clinical-grade biological agents from bacterial, yeast, and mammalian cells; natural products from various organisms; and DNA, RNA, and viral materials. Its activities also include overseeing the Biopharmaceutical Development Program, which provides biological drug development expertise and production capability to NIH-supported investigators.
1 From Muller YA, Li B, Christinger HW, Wells JA, Cunningham BC, de Vos AM. Vascular endothelial growth factor: crystal structure and functional mapping of the kinase domain receptor binding site. Proc Natl Acad Sci USA 1997;94:7192–7197. Figure 1.
2 Biological Resources Branch. BRB mission statement.