Last Updated: 06/21/23
DTP Profile: Mansukh C. Wani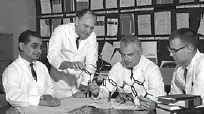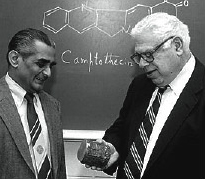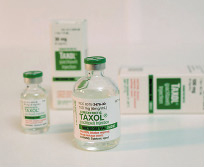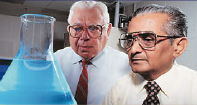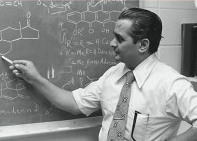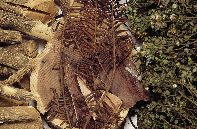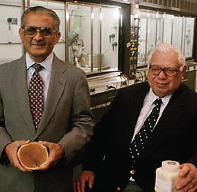 Mansukh Wani grew up in Nandurbar, Maharasta, India, and received his bachelor's and master's degrees from the University of Bombay. He came to the United States in 1958 and completed his Ph.D. in chemistry at Indiana University, where he studied with Professor Ernest Campaign. After a postdoctoral fellowship at the University of Wisconsin-Madison, he accepted a position at the Research Triangle Institute (RTI) in Durham, North Carolina, in September 1962.
Dr. Wani's first work at RTI was in the field of organic photochem- istry, in Dr. Monroe Wall's newly founded Natural Products Laboratory. At the time, Dr. Wall was characterizing camptothecin, but determination of its structure was proving difficult. As Dr. Wani recalled, sometime in late 1963, Dr. Wall called him into his office and asked him to join the work on camptothecin. Dr. Wall had heard of Dr. Wani's ability to work with very small quantities of light-sensitive compounds. Very soon thereafter, with Dr. Wani's expertise added to the team, they were able to prepare camptothecin for x-ray crystallography.
Because of Dr. Wall's contract with NCI, his lab continually received natural materials for testing and characterization. In the late summer of 1962, U.S. Department of Agriculture botanist Arthur Barclay, Ph.D., collected samples of Taxus brevifolia (Pacific yew). Initial screening found that a compound derived from these samples had very high cytotoxic activity — so high, in fact, that other contractors were not interested in working with it. Dr. Wall told Dr. Jonathan Hartwell his lab would take it on. The samples arrived around 1964.
After fractionation, the compound, now dubbed Taxol®, came to Dr. Wani to characterize and for structure determination. In a personal interview with Dr. Wani (November 2005), he told the story:
We worked on the structure throughout 1965 and 1966, but it was very difficult to determine, and we weren't successful. Sometime in 1967, Monroe called me into his office to discuss it. We decided that we had so many other things to do, maybe we should forget about Taxol.

I confess that I just couldn't give it up. I continued to work on it, but it had to be very low priority. I would play with it on weekends or at other odd moments. I was very excited when I read about a technique in which such molecules were first broken into their simpler components, each piece characterized separately, and the whole structure determined. I discussed this with a colleague, and we put a sample of Taxol into ethanol and added some sodium. Then I put the beaker I into a refrigerator and forgot about it. It was about 10 days later that I remembered it, and when I examined it I found that the Taxol had been broken into two major components. Now I could determine their structures separately, and from that, we were able to elucidate the Taxol molecule. We published it in 1971,1 and sent Taxol to NCI for development.
It could be argued that without a bit of serendipity and a great deal of persistence, Taxol® might never have made it over the first hurdle. The cancer research community certainly values Dr. Wani's tenacity: for his work on camptothecin and Taxol®, he shared with Dr. Wall the 2000 Charles F. Kettering Prize. Among his many other honors, Dr. Wani received the Bruce F. Cain Memorial Award of the American Association for Cancer Research in 1994, and in the same year, the City of Medicine Award. In 1996, he received the NCI Award of Recognition, and in 2003, Indiana University bestowed on him its Distinguished Alumni Award.
Dr. Wani is still active at RTI, though today his primary role is supervision and guidance for junior researchers. To ensure that his kind of dedication and perseverance continues in the next generation of drug researchers, the RTI recently announced the Monroe E. Wall and Mansukh C. Wani Fellowships in Natural Products Research. Their years of hard work and determination have paid off, not only in lives saved today, but also in the future they have inspired.
1Wani MC, Taylor HL, Wall ME, Coggon P, McPhail AT. Plant antitumor agents. VI. The isolation and structure of taxol, a novel antileukemic and antitumor agent from Taxus brevifolia. J Am Chem Soc. 1971; 93:2325-2327.
Link:
Plant antitumor agents. VI. The isolation and structure of taxol, a novel antileukemic and antitumor agent from Taxus brevifolia